Through careful planning and continuous investment, William Haley Engineering has created a state of the art fabrication facility, maximizing efficiency and safety. Our automated workshop receives data directly from the drawing office, increasing speed and accuracy.  We use a continuous rolling system to gain a smooth production flow.
William Haley Engineering has the capacity to produce 10,000 Tonnes of steelwork per year. It has been involved in some of the UK's biggest recent steel projects. From the surface preparation of the steel, to assembly of parts, their welding to CE standards, and painting, all accomplished by a 100% inspection systems, our highly skilled and experienced teams are able to produce and erect quality steel frames that meet the most demanding programmes.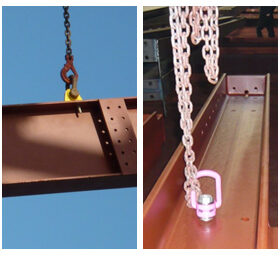 William Haley Engineering products meet all the appropriate provisions of the relevant legislation implementing European Directives and this has been achieved by us to the highest possible level in attaining: CE BS EN 1090-1 FPC Execution Class 4 and CE BS EN 1090-2 WC Execution Class 4 enabling us to work critical sites such as Nuclear.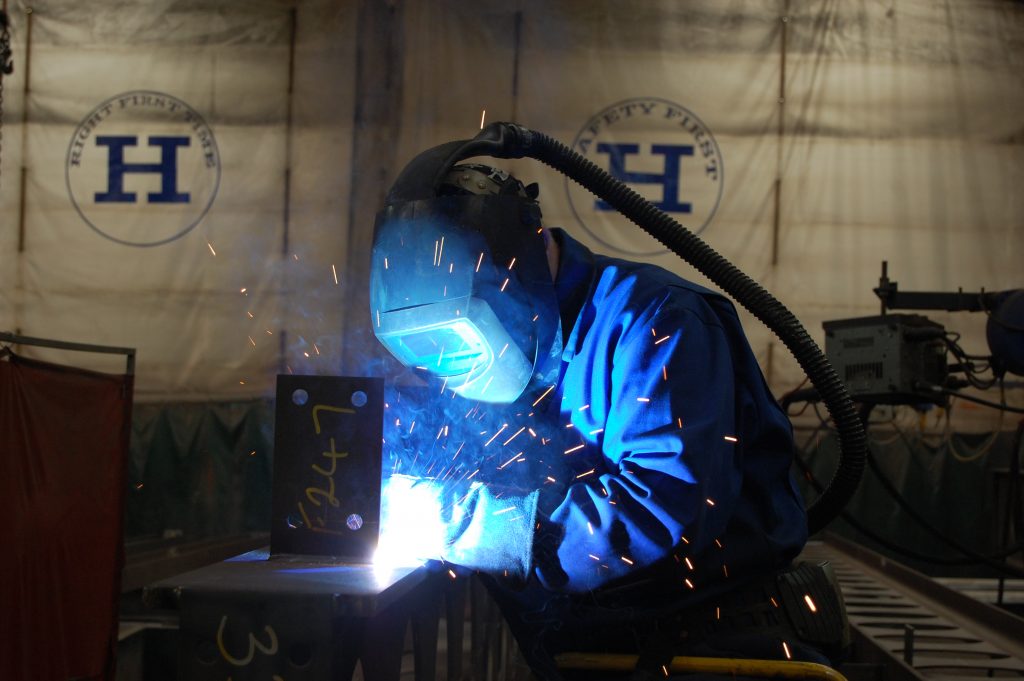 Continuous improvement and quality were placed at the heart of our business right from it's foundation in 1986. In fact we were the first BCSA member to be registered to ISO 9001 in 1990 (then BS 5750). We inspect all steelwork 100% at our works before dispatch. We do the snagging at our works in our time and not in your time. Our welding procedures are Lloyd's approved. We are a BCSA member and have achieved CE marking.
We express our culture in phrases such as:
"Right first time"
"Leave nothing to chance"
"Measure twice cut once"
"A place for everything and everything in its place"
"Measure to improve"
Building Information Modelling (BIM)
At William Haley Engineering we have been using our Tekla 3D modelling system as a Building Information Model since Tekla introduced the system
The future is BIM and we are working towards this. Whether it is producing cost estimates with Revit, planning erection sequences with Tekla 3D, engaging with the design team or discovering new efficiencies, BIM is an important part of our production and planning process.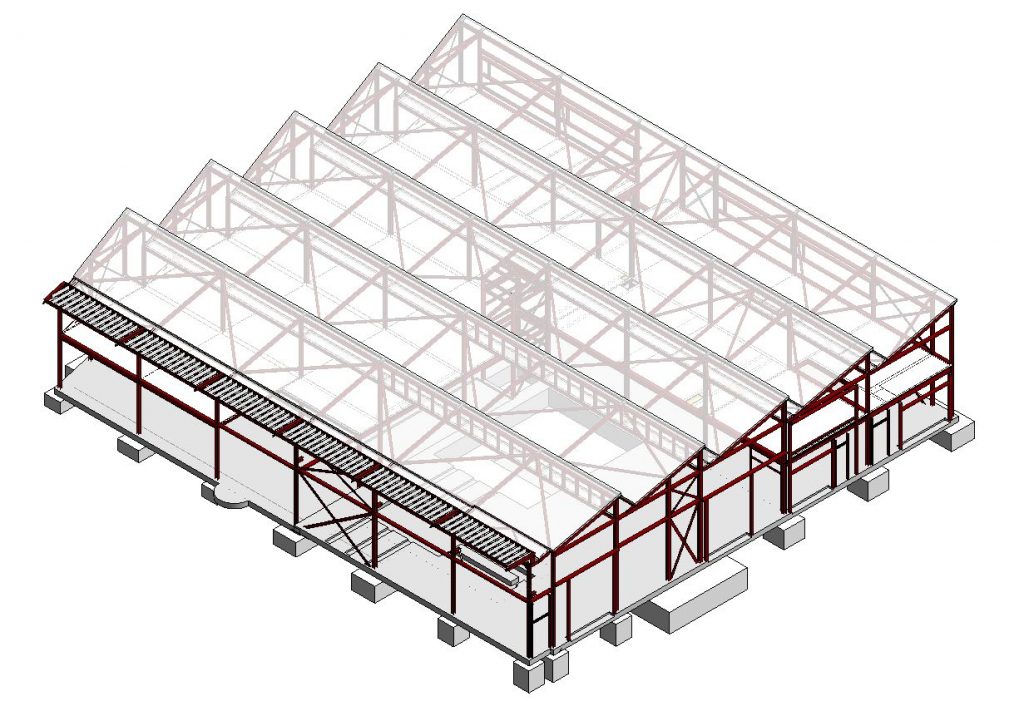 2016 saw William Haley attain its EM BS EN ISO 14001 – Environmental Management Certification. This ensures that we adequately control environmental aspects, reduce the environmental impacts from our operations and ensure legal compliance.